NOV Chart for .NET
Advanced Chart component for .NET application development
NOV Chart for .NET is an advanced charting control, which can display a myriad of charting types including Cartesian, funnel, polar and pie charts.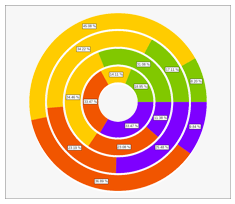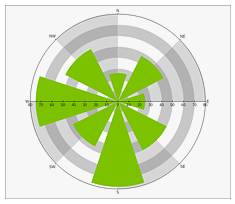 NOV Chart for .NET is an advanced charting control for .NET, covering a vast feature set of charting types for presentational, business, scientific, financial, real-time monitoring, statistical and other types of applications.
NOV Chart for .NET enables developers to create state-of-art interactive dashboards for Windows and Mac OS from a single code base. The control offers a large set of impressive features like data zooming, scrolling, panning and hit testing, blazing fast performance, superb image quality and many others.
Some of the major features of the Chart control are:
Complete set of 2D charting types (supports 50+ charting types)
Advanced chart axes model – categorical, linear, logarithmic, date time, timeline axes.
Non-overlapping data and axis labels.
Resizable chart layout support with docking, anchoring, percentages etc.
Export to PNG, JPG, BMP, GIF, TIFF and PDF
Interactivity – data zooming, data panning, axis scrolling, tooltips, hit testing etc.
Fully 4K / high resolution compliant.
Hardware-accelerated (GPU) rendering based on OpenGL.
WYSIWYG printing support.
Import Charts into NOV text documents, or other NOV content
NOV Chart is part of NOV for .NET Enterprise and Professional Editions, and can also be purchased separately.
LOGON is a pan-asian company operating in China, Hong Kong (HK), India, Singapore, Malaysia, Indonesia, Vietnam, Philippines and Thailand. LOGON has local dedicated trained product specialists in Hong Kong, Guangzhou, Kuala Lumpur, Mumbai and Bangalore. LOGON acts both as value added reseller and sole distributor for award winning software solutions. Customers can buy new licenses, purchase upgrades and renewals from any of our local offices. Contact us for first line support during evaluations, PoCs. We offer best practices consulting services and classroom & online training. Check our site for latest offers, special discounts, bundle deals, etc..